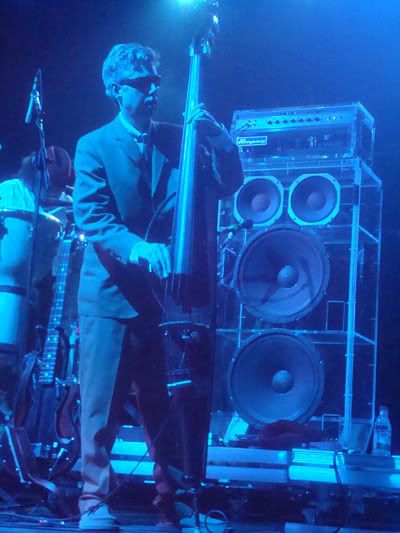 Hot Sauce:
Dang, that show was hot -- in two ways! We were sweating buckets.
Midzi:
I'm surprised that Berlin is so much hotter than Barcelona. Yauch never took his jacket off through the show last night, did he?
Hottie:
No, he didn't work up a sweat like Horovitz and Diamond. I think that he
should
work up a sweat. The one thing that the Gala Event is missing for me is Yauch. He needs his own song with vocals or something. Horovitz has his songs, Diamond has his songs, Yauch needs his songs.
Midzi:
He barely speaks to the audience or to Mike and Horovitz.
Hottie:
He only speaks with the bass. Was "14th Street Break" a premiere last night?
Midzi:
I don't know, but it was a very good song to open the show with.
Hottie:
The Berlin crowd was pretty cool.
Midzi:
You could see that they were real fans. People came to enjoy the show. They came for Beastie Boys -- except for the one guy who yelled "Fight for Your Right."
Hottie:
They get that at
every
show. It has to wear on their nerves. I liked when the one guy in the audience requested "Get It Together." Horovitz said, "That's a good one. We should consider it." And then he mumbled and said, "Get It Together" and the audience thought he was introducing the next song. He realized what the audience thought and said, "No-no. Q-Tip is not here."
Midzi:
They have performed that song without Q-Tip in the
Ill Communication
era.
Hottie:
The way the setlist was organized, it made the show feel heavy on the instrumentals even though they didn't play any more instrumentals than they normally play.
Midzi:
Fucking rain...
Hottie:
Beastie Boys are probably cursing the rain right now too. I hope our friends arrived in Paris without any weather delays.
Midzi:
I hope it doesn't rain on them at the Hurricane Festival.
Hottie:
Did the band have the camera equipment at the other shows?
Midzi:
I remember at Sonar, before the band entered the stage, I thought Horovitz had two microphones. I didn't know that one of them was the camera. Yesterday he acted like he didn't know what it was.
Hottie:
I didn't notice any of the screens at Sonar, except for
that one
-- and we shall never speak of that.
Midzi:
All the band have their own cameras, but you don't see that they are cameras. Horovitz made funny faces to the camera. [laughs]
Hottie:
Honker shots! The camera had the fish-eye effect...I wish it would stop raining. I felt the band were a little low on energy last night. Their tour schedule is a bit crazy.
Midzi:
I hope they get some extra sleep during this fucking rain in Berlin. Yauch looked like he was sleepy on stage.
Hottie:
Being sleepy at shows is usually our problem. Maybe Horovitz gave him his cold. Hey, "Gratitude" was missing the long intro last night.
Midzi:
Yes. Too bad, because it sounds good. I liked it.
Hottie:
Documad is going to be surprised to learn that we did not start the queue for the show. Three guys were there before us.
Midzi:
But you were the first to the rail.
Hottie:
Of course. And that's what matters. [laughs]
Midzi:
I appreciate that the band were security-conscious last night and addressed the crowd to calm down at certain points -- with Horovitz even giving instructions on how to dance without hurting someone.
Hottie:
And he demonstrated how to do it!
Midzi:
At one point, I noticed the security guys gathered on the left side of the stage in front of Yauch. Two of them were trying to reach into the crowd -- it was during "Remote Control." The band stopped playing. They all walked forward to see what was happening in the pit. It turned out that some guy lost his glasses. Horovitz was like, "Ahh, man!" They stopped the show because they thought shit was happening, but it was just some guy losing his glasses.
Hottie:
Hey, I didn't get hurt last night. It was because I was wearing my lucky Australian crocodile necklace.
Midzi:
I think the rain is letting up. Let's get out of the hotel.
Hottie:
Ok. We'll finish this later. I only uploaded a portion of my photos to Flickr. I'll make them public later.
Photos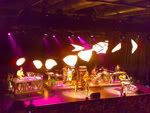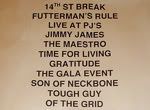 Audio