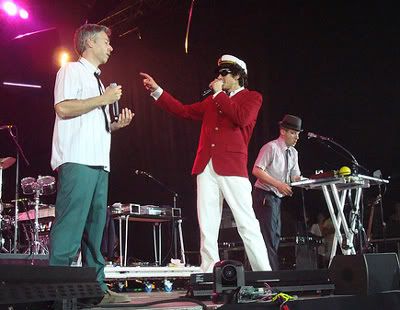 Click on the photo to see a slideshow of photos from the show (Flash required). Alternatively, view the
photoset at Flickr
.
Hot Sauce:
So, do you want to pick up from
where we left off
about the Barcelona Gala Event?
Midzi:
I'm not sure if I remember much more.
Hot Sauce:
What was the deal with Mike and the apparitions? The ghosts? He and Yauch were talking about being told a story about ghosts on a yacht. They seemed to have spent their day off on a boat...with ghosts!
Midzi:
I don't remember all of that -- but Yauch brought up the ghost again at the show yesterday.
Hot Sauce:
I like ghost stories.
Midzi:
I'm going for a smoke.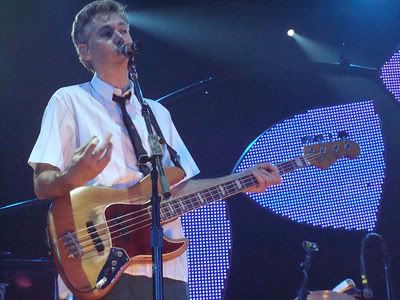 Hot Sauce:
Yauch was hilarious on the instrumental reworking of "So What'cha Want." He couldn't keep his hands down. He was supposed to be playing his instrument, but he's so used to rapping the song, his hands kept coming off the bass.
Midzi:
It was nice to see the song done differently. Let's take you to the hospital. We can think about last night's show while we wait to see the doctor.