The setlist is inaccurate. "Transitions" was not performed, and "3 MCs and 1 DJ" was performed before "Sabotage."
Based on the following photo, would you guess that I enjoyed the show more than the one the previous night?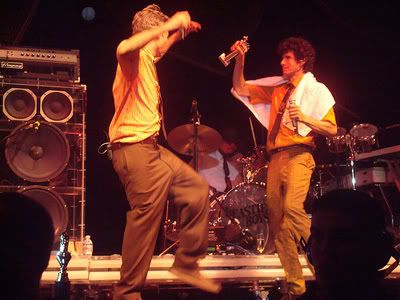 You bet I did! There's no doubt about it: The Gala Events are superior.
Photos and review to come tomorrow.