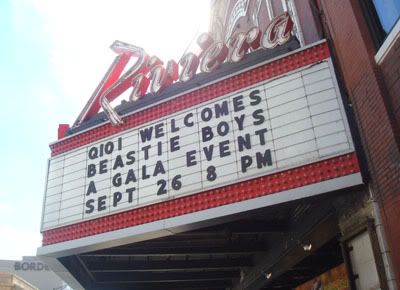 It's a sad day. There will be no more Gala Events. Tonight's Gala Event at The Riveria in Chicago was the last of the special instrumental shows.
Chicago got special treats in the form of a performance of "Funky Boss" and "High Plains Drifter."
Like the Detroit Gala Event, the Chicago Gala Event was filmed for a possible dvd.
Setlist
Son of Neckbone [
video
//
alternate video
]
Groove Holmes
Jimmy James [
video
//
alternate video
//
yet another video
]
Suco de Tangerina [
video of false start
//
video
]
Live at PJ's [
video
]
Futterman's Rule [
video
]
Time for Living [
video
//
alternate video
(includes Remote Control)]
Remote Control [
video
]
Electric Worm
Do It [
video
//
alternate video
]
14th Street Break [
video
]
Ricky's Theme [
video
]
In 3's
Off the Grid [
video
]
Egg Raid on Mojo [
video
//
alternate video
]
The Gala Event [
video
//
alternate video
]
Root Down & Get It [
video
]
Mark on the Bus [
video
//
alternate video
]
Shambala [
video
]
B for My Name
Pow
Lighten Up
Tough Guy
Gratitude [
video
//
alternate video
(also includes The Maestro & Sabrosa)]
The Maestro
Sabrosa [
video
]
Heart Attack Man [
video
]
Funky Boss
So What'cha Want [
video
(includes a bit of Funky Boss)]
Sure Shot
3 MCs and 1 DJ [
video
//
alternate video
//
yet another video
]
High Plains Drifter (one verse with instruments)[
video
]
*Song request for Boomin' Granny [
video
]
Sabotage [
video
//
alternate video
//
yet another video
//
video of robot dancing
]
Photos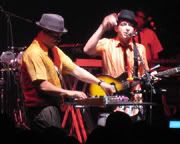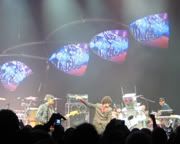 Press
Concert review by the Chicago Sun-Times ("whale calls"?)

Concert review by the Chicago Tribune