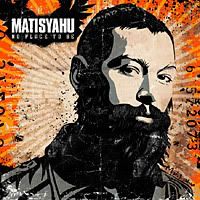 Adam Horovitz' remix of "Youth" by Matisyahu may be found on the Hasidic reggae artist's new CD/DVD, titled
No Place to Be
, which was released last week in North America.
An audio sample of "Youth (Small Stars Remix By Adrock)" may be heard at
Matisyahu's official web site
. The remix is available to purchase and download at the U.S. iTunes music store.
Horovitz isn't the first Beastie Boy to remix a song for Matisyahu. Last year Mike Diamond
remixed "King Without a Crown."
Diamond's remix appears on the
import single
of the song.