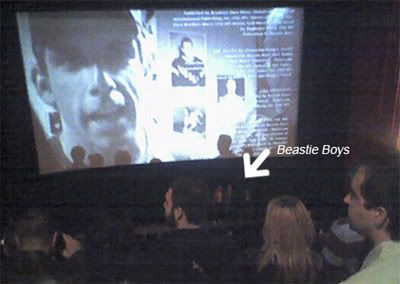 For two groups of filmgoers, last Thursday (March 23) was literally an "Awesome Night with the Beastie Boys." The band made appearances at two New York screenings of
Awesome; I Fuckin' Shot That!
-- one at a Battery Park theater and the other at a Union Square theater, where they participated in a short Q&A with the audience after the film.