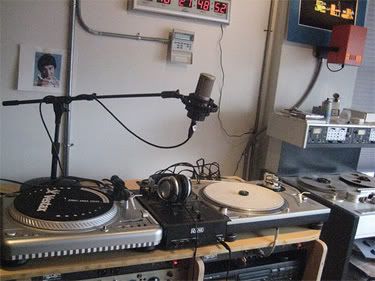 Photo by
Oscilloscope Studios
Where the magic happens...
Just another reminder that Beastie Boys are coming to you live once again on
Little Radio
with a brand new show on Wednesday, December 12 (that's
tomorrow!
) from 4pm-6pm EST (1pm-3pm PST), so don't miss it! They will be doing another show next Wednesday, December 19 (same time), so don't miss that one either!
Tomorrow's theme is going to be "freaky"! Oh, yeah!
P.S. Mike D. recommends gettin' the ear muffs ready, because the show may not be "family friendly listening". Hehe.
UPDATE:
Props to DJ Zap for recording this week's (and last week's) show! You can download 'em
here
.