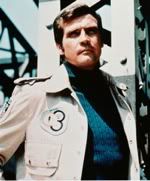 A number of fans who ordered the
Check Your Head collector's vinyl set
have discovered a surprise bonus 7-inch record containing two NEW, unreleased songs in the set. The bonus album has not been found in every copy of the collector's set.
The first track, titled "Lee Majors Come Again," is rap over hardcore instrumentation. Listen
HERE
.
The second track, titled "B Boys in the Cut," is an a cappella. Beastie heads will recognize the end of the track as the
"My New Name Is Larry" routine
that the Beastie Boys have been throwing into their live show for the last few years. Listen
HERE
.