We have a follow-up to the
story we posted earlier
about Adam Yauch being interviewed by students participating in
Project Happiness
, a youth program established by the
Dalai Lama Foundation
.
One of the students has written about the interview with Yauch in the
project's blog
: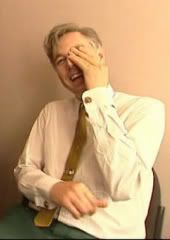 Our first interview was with a member of the Beastie Boys, Adam Yauch. He was a very down to earth person. Being a practitioner Buddhism, he has done a lot of work through his band and his fame to promote the Free Tibet Movement. One thing I really respected about Adam Yauch was how sincere he was with his answers to us; he showed no restraint in asking for clarification in our questions. To me this showed that he honestly cared about answering our questions, instead of simply answering a question he did not understand with an answer that didn't mean anything to him. One of my favorite answers that he gave us was when we asked him if he had any advice about how to make the project more accessible to the mainstream youth. His response was that, as a class, and as members of this mainstream youth, we could make the project accessible by using our own experiences and personal connections to the project to connect with the readers, instead of preaching to the youth. This really resonated with me. If we can show kids our age that we are going through all of the processes described in the project relating to finding our own happiness, I think it would make the project more open to youth and therefore make it more accessible.
Ahh, that Mr. Yauch! He's such a good guy, reaching out to the kids.