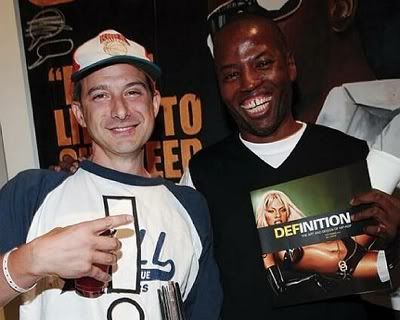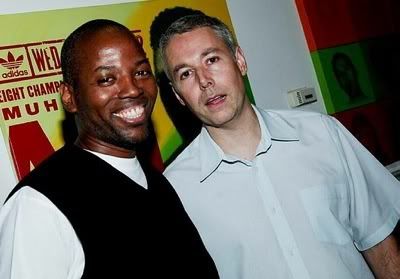 Photos by Ray Tamarra
Adam Yauch and Adam Horovitz were among the hip-hop luminaries who attended a book launch party for Cey Adams'and Bill Adler's DEFinition: The Art and Design of Hip-Hop (Collins Design) last Tuesday in New York City. The book "examines the evolution of hip-hop as a visual phenomenon" and contains "more than 200 stunning photographs and illustrations as well as compelling essays by some of hip-hop's most seasoned voices." The book, which will be on sale beginning October 14, is available for pre-order through the publisher's web site, Amazon.com, and Barnes and Noble.

You may view additional photos from the book launch party at Thecrusade.net.
Somebody
wants to be a DJ!