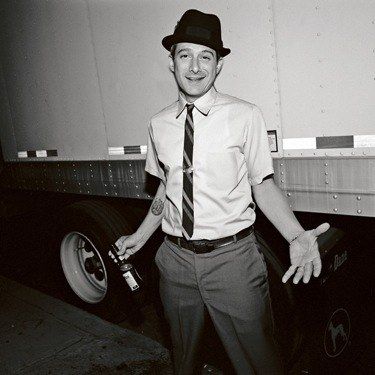 Photo by Valérie Jodoin-Keaton
If you flew on Air Canada this month, you might have recognized a familiar face in its in-flight magazine
En Route
. The current issue contains a feature of photographer
Valérie Jodoin-Keaton
's work that includes a photo she took of Adam Horovitz.
Narrating the photo, which was taken at the Montreal Gala Event in September 2007, Jodoin-Keaton says:
"He looks like Robert De Niro. It was after a show at the Métropolis in the outdoor backstage. After that pose, I asked him to give me a more natural stance; I was curious to see what he'd look like without playing it up. But he said, 'Oh, but I always pose!'"