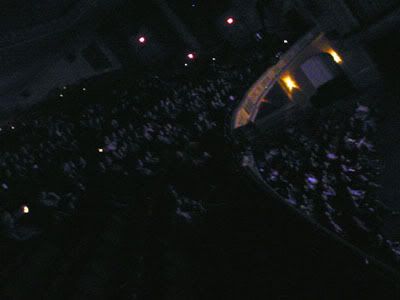 Close to one thousand filmgoers, including lil ol' me, filled the Orpheum Theater in downtown Madison last Thursday (March 30) for the screening of
Awesome; I Fuckin' Shot That!
The Beastie Boys concert film helped kicked off the
Wisconsin Film Festival
, a four-day event of film screenings and talks about films and filmmaking.
After the screening of the Beastie Boys film, I spoke to some people in the audience and asked them to share their opinions of the film on camera. You can watch the footage at the
Beastie Boys Youtube.com group
. If you don't have the patience to watch the footage, you can look at several photos from the screening at
The Isthmus'
web site
.