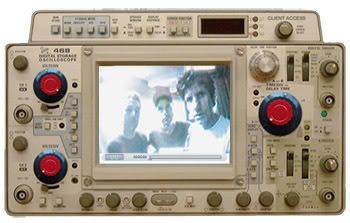 Several friends have written to inform me of a
web camera at Oscilloscope
, the Beastie Boys New York studio. I'm on the opposite side of the world right now, so nothing is going on in the studio when I view the camera feed. I assume that many fans who are located outside America are missing out on the studio action. If you are able to view the Beastie Boys in real-time and can take a screen capture of the camera feed (PC: Alt + Print Screen; Macintosh: Apple + shift + control + 3), email the images to us at
o.watch@gmail.com
to post here and in our Flickr pool. Don't mess with sizing or cropping the images; Midzi and I will take care of that. Please indicate the date and time you captured the image and your name so we can credit your submission.
O Watch screen caps will be located
here
. Click on
O Watch
in the Links section (see column to the right) for easy access.